One year only, 1964 Fender 6G6-C Bassman with tuxedo cosmetics. This is a Blonde Bassman circuit that was a transition model. I just found out that this is the elusive "C" model according to some changes made late in the run. The amp has been serviced and is in very good condition. It has old stock tubes and new electrolytic capacitors. The Output Transformer is a Mercury Magnetics specifically designed for this circuit, but all else is original. The cabinet has two new Eminence Legend 1258 Speakers.

$2599 plus shipping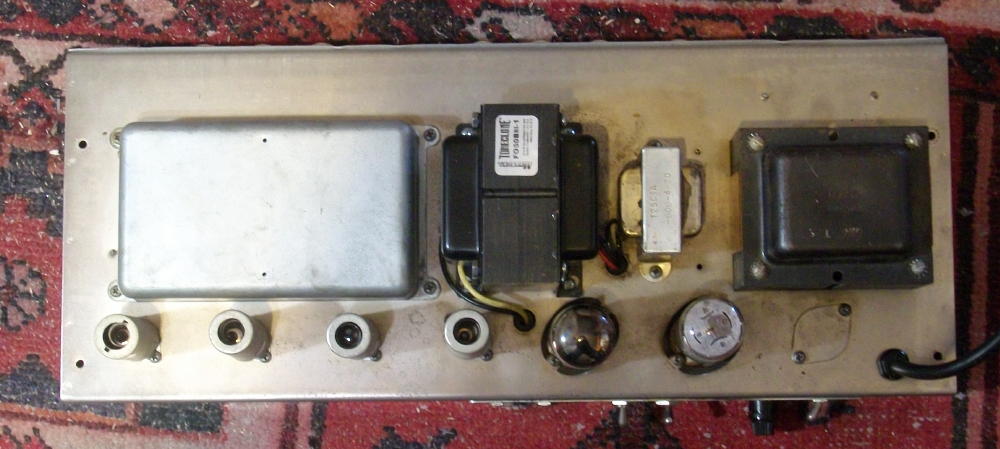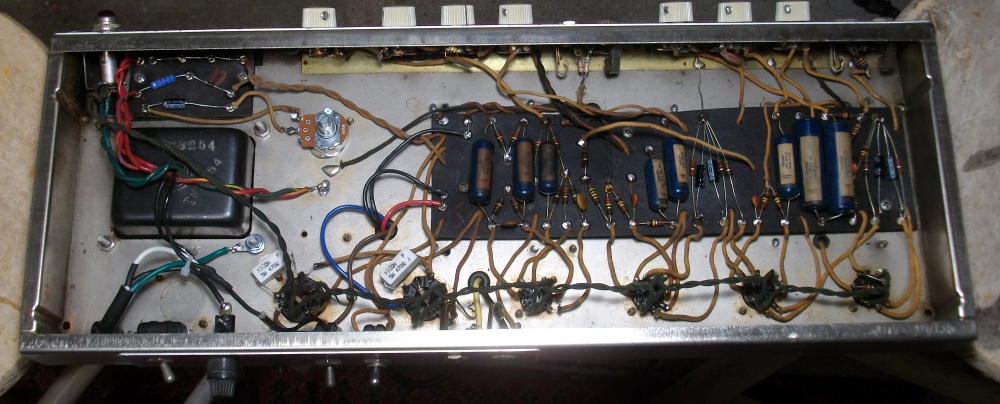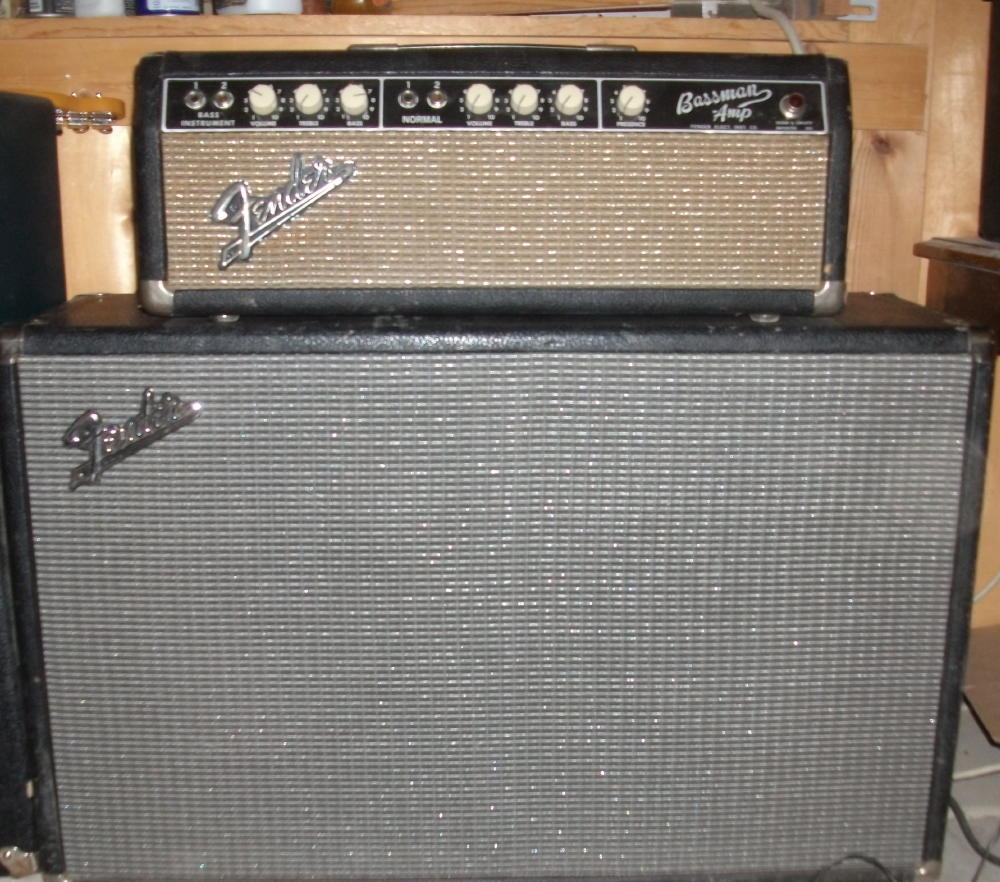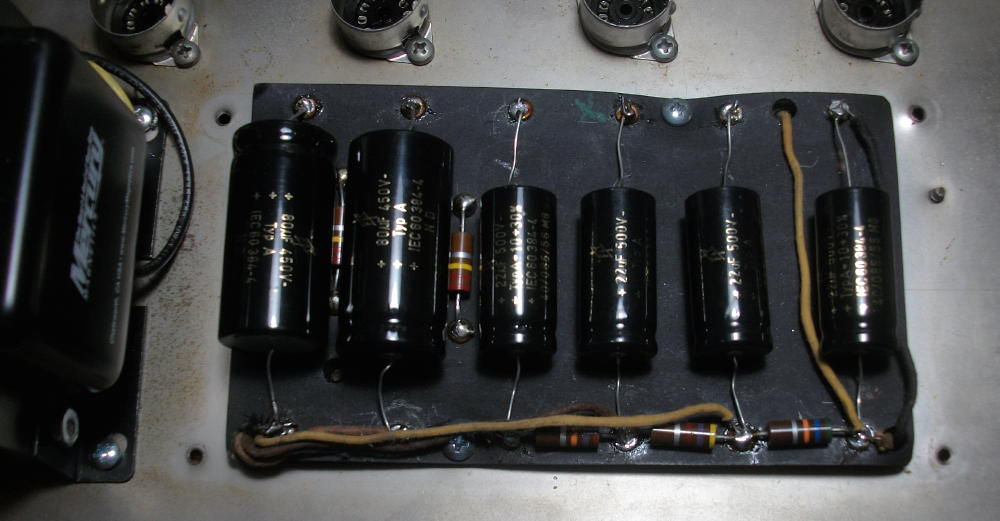 ~~~~~~~~~~~~~~~~~~~~~~~~~~~~~~~~~~~~~~~~~~~~~~~~

Fender Band Master. The amp is in very good condition. Tube chart says '62 but all three transformers are dated mid to end of 1961. It was original and unmolested when I got it. I considered selling it with the old electrolytics as it still operated quietly, but decided in the end to re-cap it. F&T caps all around except for the 4K on the board and 10Ks on the bias board. Three prong AC cord, the ground switch is no longer connected. It sounds great and has the 5 triode tremolo circuit. I can sound like a phase shifter at some settings. Original tone ring cabinet with ceramic Oxford 12". The pictures tell the story. I will not break up the set.

$2800 plus shipping. Reasonable offers considered.